Sometimes I come up with these ideas that I think are oh so creative and original just to find out that they aren't original at all.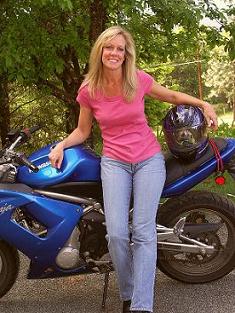 I had been getting a few requests from people to post the pictures that I take while I'm out on my little self guided photo trips. So I decided to create a Facebook page and use it exclusively for that. My ever so creative juices were flowing and I came up with a brilliant name for it:  "Jaunts with Just Jeri". Nobody uses that word, "jaunt"! The words that are getting used so much that they are turning into clichés are "adventures" or "journeys" or " excursions". But "jaunt"? I was patting myself on the back for that one.
I could just picture people flocking to my page excitedly anticipating my next jaunt and wishing they had my job and could go to cool places and take pictures of cool things.
So, I built my page, invited a bunch of my Facebook friends to "like" it and started planning my next trip.
Then, I got on Google.
If you ever want to know how original you are, just think of something you think no one has ever thought of before, look it up on Google, and you will find out that you are not original at all.
While I was on Google I found Jaunts with Jane; Jaunts with Jack; Jaunts with Julie; Jaunts with Jamie; and my personal favorite; Jovial Jaunts with Jonesy.
Then I looked up traveling photographers and there are hundreds if not thousands! I mean, I knew that there were a lot of photographers who travel, and some much, much, MUCH more than I do. But I started looking at the photography of all these jaunting photographers and there was no way in the world mine even compared to a huge majority of them.
And a very large dose of reality hit me hard. Why did I think I was any different than any other photographer out there who would love the whole world to see what they have created.
I almost deleted my new Facebook page.
One day, shortly after that my husband and I were sitting in our "Think Tank" which is the name we gave our beloved hot tub.
We live out on 40 acres of blissful peacefulness. On clear nights, being away from the lights in town, we love just sitting in our hot tub, studying the star-lit skies, talking about what ever comes to our minds. We've almost got politics, religion, the universe and our lives completely figured out by now… Not really. But we have had some pretty great conversations and we've solved a lot of problems whilst sitting in our Think Tank.
On that day, shortly after my yucky dose of reality dashed my creativity to pieces, we were talking about what we were going to do when we retire. After all, we are getting somewhat close to that age. (Shhhh… don't tell anyone. We try really hard to hide it.)
We have been saving for years for a motorhome that we were going to purchase so we could live out our "golden years" going places and doing things that were eluding us because of the ever present responsibilities of…well…life.
We had in mind a little 28 ft. motorhome since there was just the two of us and I wanted something that I would feel comfortable driving.
I was complaining to Steve about how I felt like everyone and their dog is a photographer. (Remember Jovial Jaunts with Jonesy? Well, Jonesy is a canine.) Even people with a cell phone can take some pretty darn good pictures. What makes me think that people would want to get on my   Facebook page just to see my pretty pictures?
And then, out of the blue, under the beautiful star-lit skies in the bowels of our nice warm Think Tank, we came up with what really was a brilliant idea: We should go ahead and buy a motorhome now and use it to take other photographers, or wannabe photographers out on my jaunts with me. Instead of me going out on jaunts, telling people about them and showing everyone my photos, I would invite others to go out and experience what I get to experience and take their own photos. And if any of them want to learn some of the things I've learned as a photographer, that could be part of the package.
That night Jaunts with Just Jeri evolved. No longer would a 28 ft. motorhome work. Oh no…we had to find one that would carry at least 6 additional people comfortably. It had to have a good enough kitchen area that we could feed our guests while we were out "jaunting". It had to be something people wanted to ride in.
And we found what we were looking for. Enter…"The Beast": A 40 foot diesel pusher that is so big I will never drive it! (But that's another story for later…) We named it The Beast because when you stand beside it, it's HUGE! And when you climb inside it's comfortable and roomy.
No longer is Jaunts with Just Jeri about me and my experiences and my photos. It's about sharing, learning, experiencing and growing with an awesome group of people who love doing cool things. All of you who are my friends and those of you I haven't met yet. Those of you who are or want to be photographers, and those of you who just want to go out and take cool pictures in cool places.
Since all this started, we've been on some amazing jaunts.
Each Jaunt has its own unique "flavor" to it. The first one, everyone brought their cell phones. It wasn't planned that way, it just happened. The very next Jaunt, everyone (a whole new group) brought digital cameras. Again, unplanned. Both worked beautifully.

I have people who don't want to take pictures at all. They just want the experience of riding in a comfortable motorhome, eating good food, and enjoying an adventurous group of people while traveling to a beautiful southern Oregon destination.
Others want to just take their family on an outing and have me as their photographer documenting the experience.
And still others who want to use the Jaunts for corporate events.
It's a whole new way to see Southern Oregon. So, what are you waiting for?  Click here and sign up for a Jaunt with Just Jeri. It will be an experience you'll want to do over and over again…
And if not…well then…back to the Think Tank for me! 😉